2018 Mila Cabernet Sauvignon
2018 Mila Cabernet Sauvignon
Members Only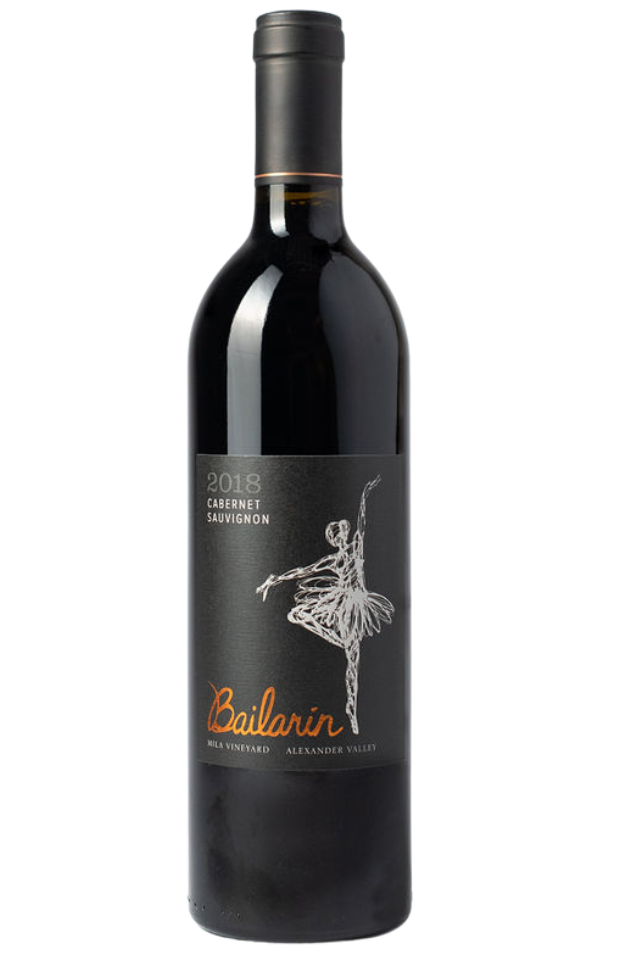 Varietal:
Cabernet Sauvignon
Appellation:
Alexander Valley
Vineyards:
Mila Vineyard **biodynamic**
Cooperage:
40% New French Oak
Release Date:
Summer 2021
Composition:
100% Cabernet Sauvignon
WINEMAKER NOTES 2018 brought a much needed and warm welcomed wet winter bringing life to the vineyard with lush cover crops and healthy vines. The year turned out to be a great and long growing cycle and that lead to this rich and vibrant Cabernet Sauvignon. On the nose you will be enchanted by aromas of blackberry pie, sweet tobacco, luxardo maraschino cherry and hints of mocha. The palate is full of mixed berries with a pleasant spice. Cassis, cherry pie, and boysenberry stand out upfront while white pepper, vanilla bean, and ground coffee linger in the background. Firm tannins suggest that this wine will just keep getting better with time.
***MEMBER ONLY WINE - LIMITED PRODUCTION***
FRUIT SOURCE
Nine miles northeast of Healdsburg, between the Russian River and Gird Creek, the 54-acre wine farm is surrounded by forest and neighboring vineyards. Coastal mornings and evening fogs imbue the fruit with vibrant freshness, while daytime sunshine and summer temperatures averaging 85 degrees Fahrenheit build layers of rich flavor. The steeply graded, rocky, shallow soils test the character of the vines. The hillside is a collection of topographies, aspects, elevations, and slopes, with at least a dozen different soil types. All of the vine rows are densely spaced. The family believes in honoring the site's natural soil, vegetation, and elevation variability. Biodynamics is an herbal, holistic agricultural method that predates the organic movement. In fact, the biodynamic farming philosophy is a resurrection of the methods practiced for some 10,000 years prior to the First World War. Rather than resorting to fertilizers (even organic ones), cover crops were grown for five years before planting grapevines to ensure the soil's health. Each rootstock and cultivar is matched precisely to its location. Natural defenses, such as composts and habitat for beneficiary species, negate the need for pesticides.
VINTAGE NOTES
This vintage started off cooler than the previous few vintages. Despite having a warm February, the cooler weather set in and provided a wonderfully cool spring. The bloom lasted longer than usual and provided for consistent fruit set throughout the vineyards. The summer temperatures were moderate and allowed veraison to start later than previous vintages. There was a cooling trend in late July that meant we avoided the typical late summer heat spikes that drove an early and compressed harvest the previous two vintages. As a result, harvest started 2-3 weeks later than previous years, but was really back to normal where it should be. The grape development and maturation took extra time with the cooler weather with vineyards thinning fruit more times than in previous years. Slower ripening and cooler weather typically provides higher quality fruit and we are already seeing the benefits in the cellar with fully mature, sweet tannins, outstanding color and brightness, depth of fruit, naturally beautifully balanced wines. Due to an ideal growing season the 2018 vintage is already showing its potential for greatness.
WINEMAKING TECHNIQUES
Clusters were hand harvested early morning to ensure gentle processing of cool fruit. At the winery, the grapes were hand sorted, destemmed, crushed to release the juice and start the extraction process from the skins. The grapes were then fermented a jacketed open top tank. With pump overs conducted twice a day, where we use a pump to take the juice from below the skins and pump it back up and over all the skins to break down and extract color from the skins. Being from a Biodynamic Vineyard we allowed the native yeast to ferment this wine. At dryness, the grapes were pressed to tank and racked clean into a combination of 40% new French oak barrels for 18 months aging. This is 100% Cabernet Sauvignon from Mila Vineyard.
THE WINERY
Bailarín Cellars was created in 2014 by a collective of family and friends, each following their respective passions. Together we focus on producing small lots of handcrafted wines from unique vineyard sources. We are proud to share the fruits of our labor and love with you.